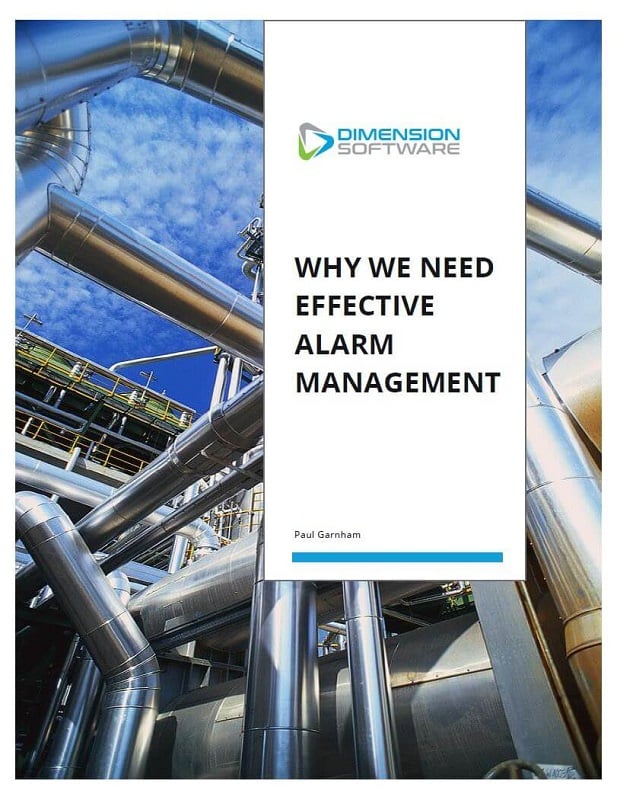 White Paper
Alarm Management Systems: What's the right choice for your business?
A guide to understanding alarm and events in context of the operational data ecosphere, facilitating effective alarm management.
You've deployed an alarm system, but the alarm data is securely locked in the control systems network. How do you bring this data together with information from multiple other sources such as PI event frames, IoT devices, AI and machine learning notifications?
Alarms are for alerting operators to abnormal events and to take action prior to an incident. Yet, alarm mismanagement is frequently reported as a contributor to incidents in the process industries every year.
Here's why:
Control rooms operators experience floods, nuisance alarms, standing alarms and many other alarm issues which makes it difficult to focus on the right data to make the best and safest decisions.
Alarm Management Systems can help business identify alarm problems, so that effective, corrective strategies can be implemented before they impact production.
With a good alarm management system you will be able to:
Extract KPI data through to event-by-event analysis

Identify and understand underlying alarm causes

The cost-benefit of alarm management systems—to us—is a no-brainer, but if you need a little more convincing, we've put pen to paper on the subject.
Our white paper, Why We Need Effective Alarm Management, goes into the business imperative for alarm management systems. It's packed with actionable advice to help you implement a robust Alarm Management System within your organization, or dramatically improve the system you already have.
Inside we discuss:
The purpose of alarms and the need for an effective alarm management system

Recurrent alarm system problems and what you can do to resolve them

What constitutes good and bad alarm management

The benefits of alarm management systems and how to identify if you need one